This change management strategy can be any shift, realignment or change in business operations. The objective is to make modifications to processes, resources or technology to better align the organisation with its business strategy and vision.
Business transformation is about identifying:
techniques
new processes
technologies
that aren't being used to their maximum capacity.
It requires understanding how alternate solutions can be applied to:
gain market share
increase revenue
enhance customer satisfaction
reduce operating costs.
Why do companies undergo business transformation?
Organisations undertake business transformations to create additional value and maximise a company's potential. If an organisation's goals and objectives are not being met, companies need to find more efficient ways of working. This may involve streamlining processes, changing the organisational structure or undergoing digital transformation with the integration of new technology. Reasons why companies undergo business transformation include:
new technologies
changes within the market
low profit or turnover
stagnant business growth
to reduce operating costs
low customer satisfaction
rising customer expectations
the result of mergers and acquisitions
a change in leadership.
Nowadays, change is constant. Global markets are competitive and technology enhancements are disrupters. Business models are evolving and companies seek to revolutionise employee and customer experiences.
Macro factors, such as Brexit, or new policy or regulations impacting businesses, sometimes create a need for business transformation. The global Covid-19 pandemic has resulted in many businesses changing their business models.
The need to adapt is crucial for businesses seeking a competitive advantage. Business transformation doesn't always involve the whole business, it can relate to changes in functions such as HR, Finance or IT. For example, a drive for greater efficiency and online collaboration may prompt the implementation of a new IT cloud system.
What are the types of business transformation?
Digital transformation
Digital transformation, the process of improving business operations, customer and employee experiences through the adoption of technology – is being developed in businesses across sectors. The top benefits are reported to be improved operational efficiency (40%), faster time to market (36%), and the ability to meet customer expectations (35%). Digital-first companies are 64% more likely to achieve their business goals than their peers.
Organisational transformation
Organisational transformation is the process of transforming and changing the existing corporate culture to achieve a competitive advantage, or address a significant challenge. It results in the total transformation of a business. Organisational transformation changes the nature of a business and can include changes to its mission and strategy, business model, branding, culture and processes.
Business model transformation
A company's business model is central to the organisation. It can include business operations, sources of revenue, the products it sells or service it offers, and the customer base. Transforming a business model results in a major change within the company's industry, client base or technology.
Sustainability transformation
Sustainability is a hot topic in 2022 and nowadays most companies cause a degree of environmental damage. Transitioning toward sustainable business models refers to changing operations to reduce environmental impact without affecting company revenue.
Customer experience (CX) transformation
Customer experience (CX) refers to interactions that a customer has with a company. Most businesses define their ideal customer experience and use it as a tool to attract their target customers. CX transformation is the transformation of a company's values, structures, operations, technology, and culture to enable it to deliver a positive customer experience. According to McKinsey, focusing on customer experience can generate a 20-30% increase in customer satisfaction and economic gains of 20-50%.
Management transformation
Management transformation streamlines operations by improving communication between staff and management. The aim is to improve operational efficiency by removing some of the stages that employees need to take for management to approve their decisions.
Cultural transformation
Company culture refers to the behaviour and attitudes of the company and its employees. It is seen in the way employees communicate with each other, their attitudes and values. Changing a company's culture is challenging as it includes changing both individual and company attitudes.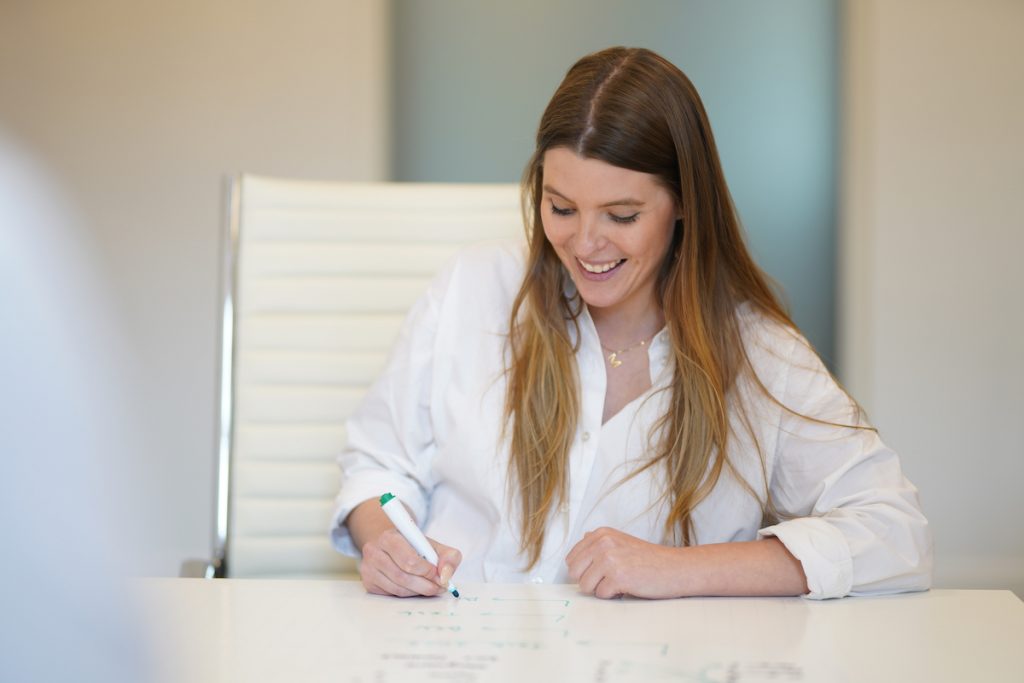 Information systems transformation
Businesses today rely on technology to help their operations. With technology changing and evolving, businesses need to frequently update IT and the way they use it. Information systems transformation refers to many aspects of a company's technology, including digital communication, social media, CRM usage, e-commerce offerings, data storage methods and other tech-related transformations.
Business process transformation
This focuses on the "how" of getting things done and might include agile transformation. It centres around the optimisation and automation of repetitive processes to enable teams and the business to focus on higher-value projects, improving ROI.
The benefits of transforming your business
Done effectively, there are many benefits of business transformation. These include but aren't limited to:
Increased efficiency and productivity
This is witnessed when integrated technologies enable automation and streamlined processes. This could include code application platforms (LCAP), artificial intelligence (AI) and virtual assistants. Robotic Process Automation (RPA) technologies that handle the automation of repetitive and error-prone work processes by applying "intelligent" workflows that interact with user applications are popular in business transformation. Further opportunities present themselves in cloud transformation.
Greater productivity, innovation and more competitive edge
One of the biggest digital transformation benefits is shortened product life cycles.
ROI and increased market share
With increased efficiency and productivity comes a better return on investment. A SAP Centre for Business Insight and Oxford Economics report found that 80% of executives at businesses with mature digital transformations said it has resulted in increased profitability, and 85% report an increased market share.
Importance of Business Transformation Tools in 2022
According to Gartner, 56% of CEOs say that the improvement in digital tools within the organisation has led to increased revenue proving that investment in business transformation tools can fuel business growth. Tools can include:
CRM tools
Customer Relationship Management software helps manage potential and existing customer data. In addition, these tools can help automate tasks, shorten sales cycles, and increase retention.
Enterprise software
In today's fast-paced world, ERP (enterprise resource planning) software systems help companies run their entire business, including processes in finance, HR, manufacturing, services, procurement, and marketing. Enterprise software includes SAP and Oracle.
Project Management Tools
In 2020, the market of Project Management software reached $5.37 billion and is expected to increase to $9.86Bn by 2026. The most popular include Trello, Jira, Asana and Monday. These tools are needed to create plans, manage tasks and workflows, collaborate, notify stakeholders and track.
Cloud Tools
Cloud storage services have excelled in recent years and prove to be one of the most effective ways to protect data and enable collaboration within teams. The strength of GAFA (Google, Amazon, Facebook, Apple) proves how modern platforms, and online management and communication tools, are key tools in the transformation and performances of business.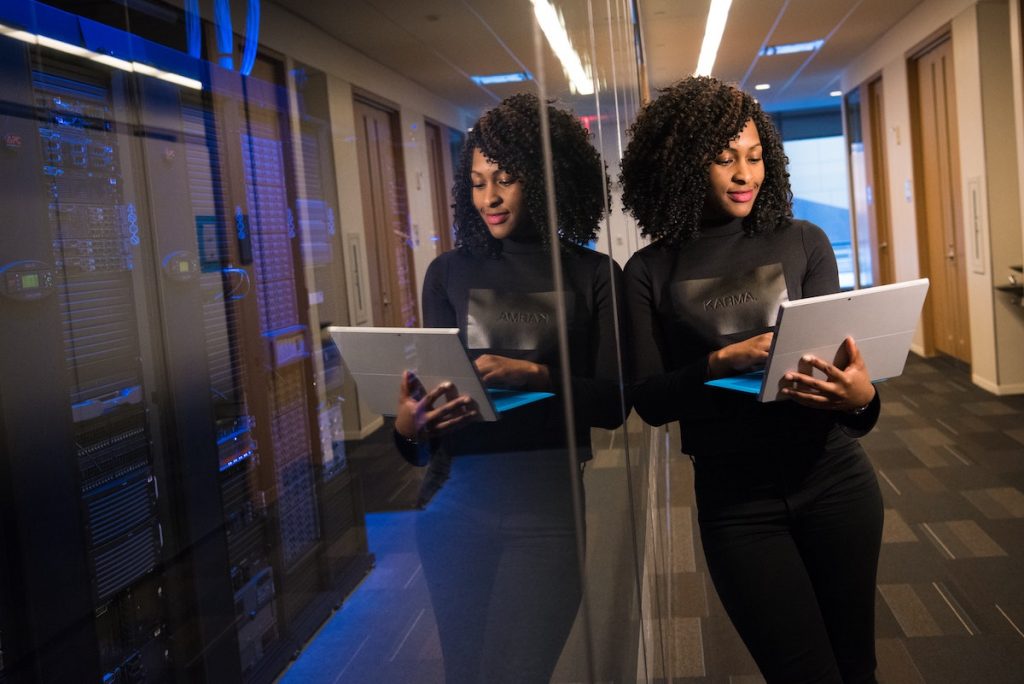 Key Steps to an Impactful Business Transformation
The first step in the process is to identify a business transformation blueprint. This comprehensive plan helps businesses to identify their business outcomes and outline actions that will deliver those benefits. The Deloitte Capability Hexagon provides a comprehensive approach to defining and designing enterprise capabilities across six dimensions: the 6th dimension is integration – any reason why it's missing?
mission
insights
integration
processes
technology
talent
Studies in 2019 by McKinsey & Company show that 70% of business transformations fail. Failures occur from a combination of insufficient capabilities, lack of organisational buy-in, inadequate infrastructure, and not having the resources and skilled professionals in place to dedicate the necessary time and resources to see a project through to completion.
Setting strategy and scope
Before embarking on a business transformation project, you'll need a clear view of all challenges. Depending on the scope of your business transformation project, it may be necessary to evaluate current workflows, processes and policies used by the departments being transformed.
External expertise
Changing existing organisations that have been running for years in a set way, with the same management style and leadership, isn't always suited to business transformation. Resilience to change is an obstacle. Companies need a new perspective and drive to deliver business transformation. Recruitment process steps will need to be undertaken.An experienced Programme Director will take overall responsibility for ensuring that transformation is delivered smoothly, on time and budget. A dedicated transformation leader is key — not someone who has to add transformation leadership responsibilities onto their regular role! Senior leadership buy-in is vital, and the sponsor of the transformation should be the CEO, CFO, or board member.
Business Transformation Consultants
These professionals help improve processes, strategies and technology. Business transformation consultants analyse the current state of the business and develop sustainable strategies to improve performance and become more competitive.A Business Architect will interpret strategy for operational needs and develop business capability maps to help bridge the gap between strategy and execution. Business Architecture is still a young discipline but essential for transformation.
Specialist hiring
Additional resources and skillsets are required in business transformation projects. The current team is unlikely to be fully equipped, or experienced enough, to deliver a successful business transformation. That's why most companies seek outside help and add headcount on a project-based recruitment model to deliver transformation.
Team-based "collaborative hiring" can work well in business transformation projects. A well-blended team ensures that neutral perspectives meet valuable insider knowledge. At Venquis we have seen real positives with blended teams of internal and external talent managing each business transformation sub-project.
Employee engagement is key
As important as executive buy-in, is employees' buy-in! For employees to collaborate in the process and align with the new business direction, they need to understand the benefits of business transformation and why those changes are good for them. This takes ongoing communication.
Examples of businesses that transformed themselves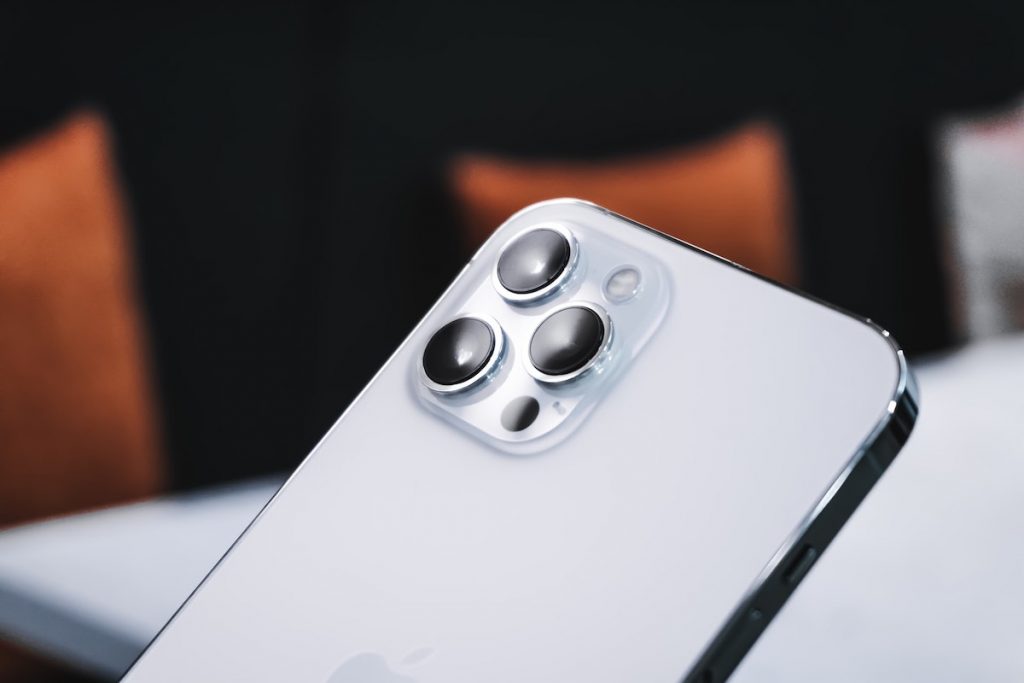 Apple business model changes
From the early to mid-'90s, Apple was struggling to find a profitable revenue source. Apple began to focus on creating beautiful consumer electronics, starting with the iMac in 1998. They acquired companies in the video editing and digital production space, which grew their customer base. The iPod product sold over 100 million units within six years of its 2001 launch! The infamous iPhone produced a 100% year-on-year rise in sales. None of this would have been possible without drastic changes in their business model.
Nokia's business transformation
Finnish telecoms company, Nokia, needed to transform due to shifting market dynamics. From 1985 to 1995, the company expanded its original product portfolio from paper to consumer electronics. This segment was replaced by mobile telecommunication networks. At its peak in 2000, during the telecoms bubble, Nokia accounted for 21% of total exports in Finland and 70% of the Helsinki Stock Exchange market. The Nokia 2100 series, the first to feature the Nokia ringtone, sold over 20 million phones. During the late '90s and early 2000s, the company's turnover rose from €6.5bn to €31bn, marking the rewards of Nokia's business transformation journey.
Core transformation benefits Netflix
You may remember the traditional business model of Netflix was a DVD mail rental service. Undergoing a core transformation (moving to a different way of operating) between 2007 and 2012, the company moved its business model to an online streaming service. In 2013, CEO Reed Hastings released a memo to employees and investors detailing a commitment to offering exclusive content creation, capable of winning awards. This additional transformation resulted in Netflix having over 109 million subscribers worldwide.
Coop in Denmark excels in digital transformation
In 2019, Venquis provided business transformation staffing solutions for Nordic Supermarket giant Coop. Venquis worked with the Executive team in Denmark to recruit over 100 people across the whole of business change. The digitisation program remains ongoing, as is the hiring of specialists, which Venquis continues to support.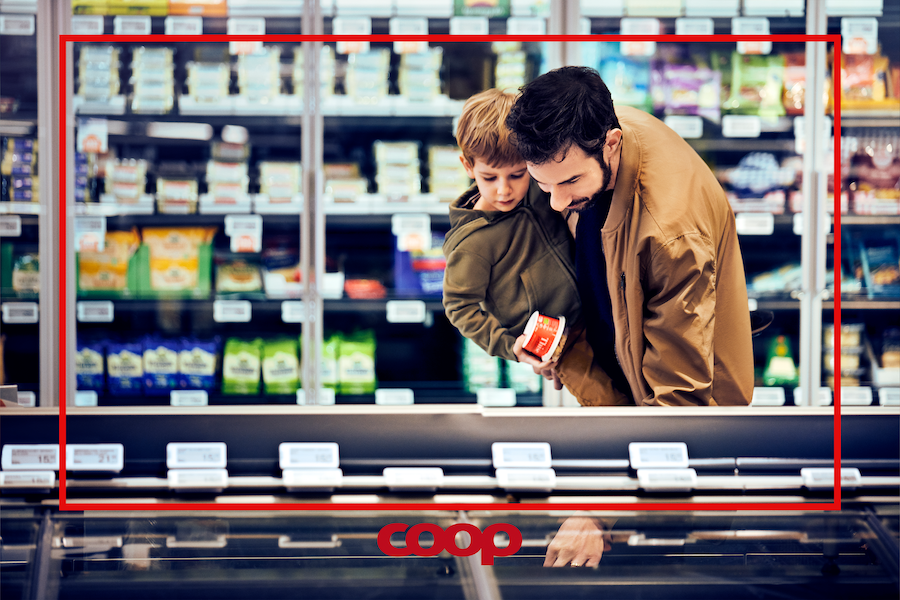 Consultancy KPS expands to three countries
At German consultancy KPS, building better systems for the future is their primary focus. Venquis delivered a remote, end-to-end international outsourced recruitment solution that included digital transformation consultants and SAP specialists. This enabled KPS to establish three offices in Sweden, Norway and the UK within six months.
IKEA's business transformation
IKEA's business transformation was triggered by shifting markets, with IKEA's profits falling. The Swedish brand has transformed and enjoyed sustained growth throughout its many years of business transformation. IKEA has adapted and innovated its customer base, adding value through both digital and sustainability transformation.
Business transformation in 2022
The Covid-19 pandemic has demonstrated the need for businesses to be 'future proof,' with an ability to adapt and change business processes in an agile and flexible way. Transformations must be anticipated, even during stable times, and the most profitable companies outpace their competition. They have built the infrastructure, prepared the talent pool, and have the tools in place to oversee each stage of the transformation project.
If you're looking for talent to transform your business faster click here, call us on +44 (0) 203 405 2500 or info@venquis.com