I assume you're trying to attract the very best talent in the market? Those specialists that can really make a difference. Well let's start at the beginning for a moment… do they know your brand? Do they feel positively about it? If they don't, then your job is going to be really tough. After you've attracted them to your brand, are your job adverts working for you? Do you know how different advertising attracts different types of specialists? Do you advertise in places that will increase diversity of applications, and are your job adverts bias free? Are the images, and colours and layout of your job adverts all nudging the game-changers towards applying to your company? In today's market, it's important to promote your employer brand to candidates.
The first part of the hiring process is ATTRACTING a wide, relevant and diverse pool of specialists.
– Stand out from competitors
– Reach a wide and diverse talent pool
– Engage the people not even job hunting
– Attract more informed candidates
– Get the culture fit right from the start
Businesses right now are all competing for the very best talent to join them. But the game-changers, the ones everyone wants, are in demand, and dealing with multiple job offers. So how do you use your employer brand to attract them to you?
Promote your workplace and people, not just the job opportunity
There are loads of decent articles on how to create an employer brand, and I'm sure your marketing and HR teams are on it. Recruitment marketing is the strategy of using your employer brand to raise awareness of your business and attract the right candidates. Just advertising a job description isn't going to cut it anymore. With the right communication and messaging you can significantly influence how your business is viewed as an employer.
As a marketeer working in the recruitment sector I've run hundreds of recruitment marketing campaigns across UK, Europe and US and I wanted to share how getting your employer brand in front of the right people can seriously increase the success of hiring.
Who can create your recruitment marketing campaign?
Recruitment marketing campaigns at their core are a marketing initiative and require a deep understanding of your target audience. You may already have the internal resources to create a recruitment marketing campaign, and HR teams and marketing teams often align on these projects. As tech recruitment becomes more competitive, recruiters need to act more like marketers by selling the employer brand, and marketers need to act more like recruiters by focusing on the workplace as well as the product or service on offer.
If you don't have the capability internally, or if you want to reach a new audience of candidates perhaps with a new skill set or in a different location, then a Staffing Agency can create recruitment marketing campaigns to help you attract and engage the right people. You can tap into their specialist knowledge of the market, their large databases of pre-qualified candidates and expertise in attracting hard to find talent pools.
Get your brand seen and heard among the right people
Us humans like to connect with other humans. Especially in a post-coved world! People want to see the human side of businesses, and the people working there. Think of your employer brand communications as giving a human-centric aspect to your consumer brand.
Candidates want to know exactly what to expect as an employee. They want to know the stories of the individuals behind your business, gain an idea of what your culture is like behind the scenes and feel personally connected. This will help build a talent pool of engaged talent who want to work with you and feel excited about your mission.
Be authentic – video outperforms other media
Give your employees a voice and allow them to share experiences and stories. Putting real employees faces to your employer brand communication strategy makes it authentic and will show you care about the opinions and experiences of your people. Most of us are likely to trust peer to peer recommendations over any other form of advertising, and this applies to recruitment too. By using engaging human narratives, you'll better attract the type of people who could see themselves creating similar stories. So increasing the probability that you'll attract the right-fit talent from the start.
The perfect video example from Chief Digital Officer, Chris Conradi
Chris Conradi at FSN Capital talks openly and honestly about the people he's looking to work with, and his personal journey from Google to a Private Equity Investment firm. It really resonated with candidates and the recruitment campaign to build out his team was completed ahead of time. 
Show the real faces – ditch stock images
It's so tempting to use stock images. Yes, it's cheaper than getting a professional photographer in. Granted, it's been hard to get staff together in one place over the last few years so opportunities for taking photo's haven't always been there. But candidates see right through them, there is no authenticity and trust is hard to build.  
The perfect visual example from global consulting firm BearingPoint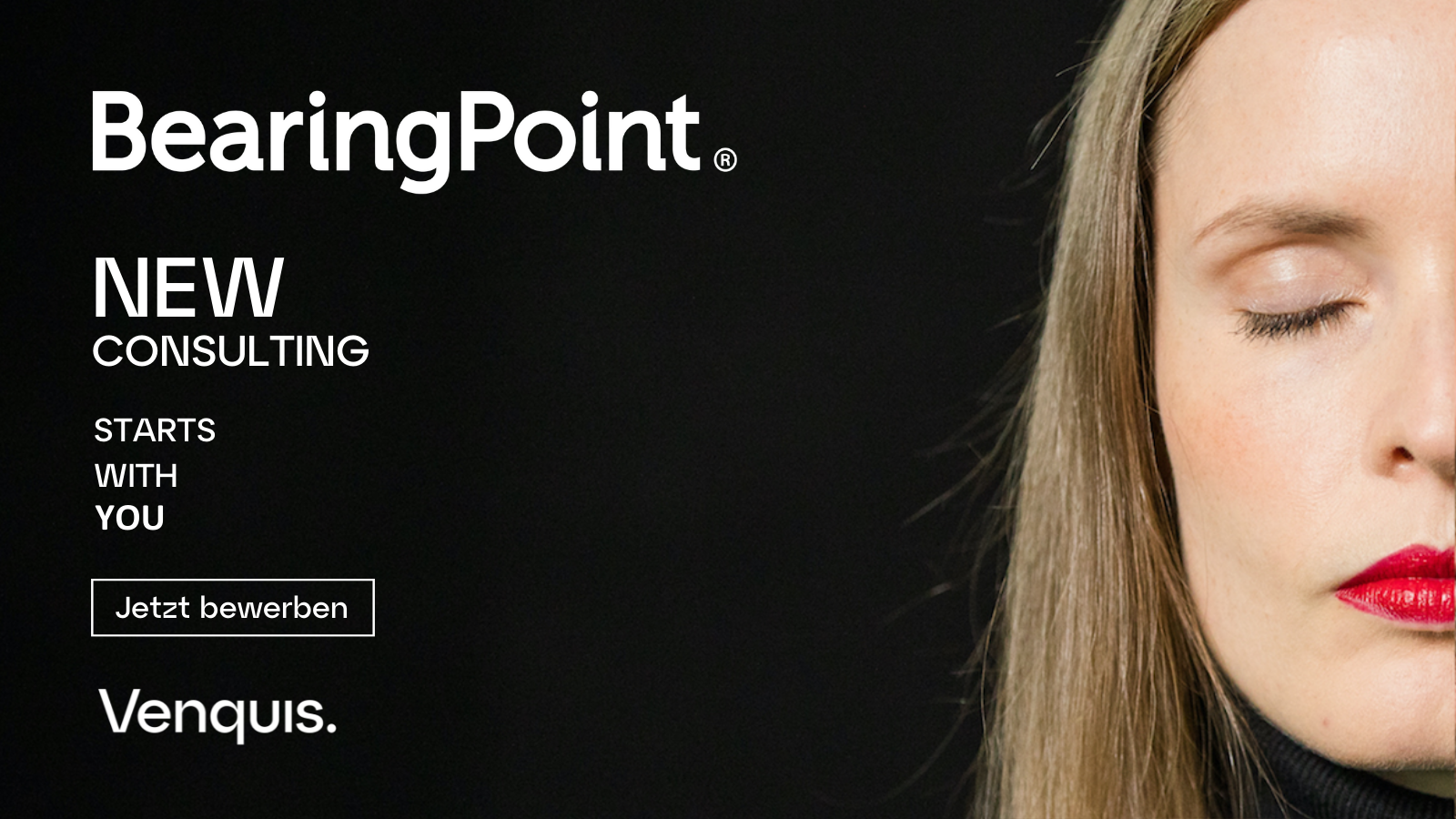 Here's the 'Open your eyes' campaign for BearingPoint which uses BearingPoint staff in the same teams as the positions they are recruiting for. The multi-channel recruitment marketing campaign we created is still currently live, and the bespoke social media assets broke records with the numbers of people engaging with this campaign on LinkedIn.  
Another good example is the FSN recruitment marketing campaign. FSN really did throw open the doors on their workplace, their people and their culture. You can't help but get a great sense of the people behind FSN, the type of work environment and the passions of the people you'd be working with. It pulls in the right people from the start, and speeds up the entire hiring process.
Candidates are treating a job search like online shopping
They want to know about a company's expectations, work style, culture and interview process, so make the candidate journey just as good as your customer journey. Your employer brand communications and your brand voice should be consistent at every touch-point in the journey. Align the message on your careers page, with your job advertising, social platforms, assessment platforms, conversations with the recruitment team whether they are internal or an external partner. A genuine look into life at your business across all touch points makes you more credible and trustworthy to all kinds of stakeholders.
LinkedIn isn't everything
Recruitment marketing doesn't start and end with LinkedIn. It's an excellent platform for advertising jobs and connecting with candidates, but engaging with those actively seeking a job isn't enough right now. You need to make sure that you are where your target candidate is, and reach the passive candidates who aren't actively looking for a new opportunity. Whether that's LinkedIn, Xing, Facebook, Github, Stack Overflow, Google Display Network, Glassdoor, Pinterest, Snapchat, TikTok, Twitter – get in front of them!
Highly targeted ads work
LinkedIn Ads is a great way to build employer brand awareness and target specialists by job title, skills, industry, location, educational level, right down to a fairly granular level. There are a number of ways to advertise on LinkedIn. Working with people that have run paid recruitment marketing campaigns before will save you wasted time and money while you test and learn. If you are going it alone, always test drive your sponsored ads on your LinkedIn company page first, so you know which assets perform best with your audience. Test, refine, test, refine, test …. you get the idea, is the key to success. Run multiple variations of creative, headlines and calls to action, then monitor and continually optimise performance.
Your next recruitment marketing campaign
Ask yourself the following questions before designing your next recruitment marketing campaign:
• What are you trying to achieve: increased awareness, a larger or different talent pool, or immediate vacancies?
• What is the ideal skill set of your ideal candidate and where do they hang out, what channels and platforms do they use?
• What bias' do you have in your hiring process and how can you eradicate them to create a more diverse talent pool?
• What value can you offer as an employer?
I'm really happy to answer any questions on using employer branding communication strategies to attract top talent. See some of the campaigns we've created here.
or reach out to me: Ashleigh Macfarlane on amacfarlane@venquis.com