At Fugro they challenge themselves with projects that focus on sustainable development of blue economy, mapping oceans and renewable energy to name a few. They are looking for a Research and Development Engineer to join the Geo-data Delivery Team in the Nootdorp office. If you are a software development enthusiast, passionate about developing cutting-edge, cloud-based client data delivery systems and digital twins in Geo-data domain, this position is for you!
Your role
---
You are part of an international R&D team, working across the whole company, and driving digital transformation at Fugro. Your primary location is the Netherlands. Fugro support hybrid working with flexible working hours (expected 2-3 days in the office).
With the team you define and develop a Geo-data delivery "plumbing" system that enables linking of all Geo-data within Fugro and associated metadata, and expose it in an automated and scalable way within client facing online portals.
You focus on development of good quality code that underpins the Geo-data delivery infrastructure. You follow and help to impose good software development practices.
You interpret vendor software specification and leverage 3rd party/open source solutions for the advantage of the teams development.
You bring new ideas to the team.
You understand the challenges associated with scalability (1000+ active projects, 1000+ simultaneous users, TBs of data) and therefore design and build an optimal architecture.
You work closely with IT team to guaranty simple user access and maintain security.
You work with GIS teams helping to automate and align their data management processes.
Fugro is a leading Geo-data specialist providing globally managed services to its clients centred around value extraction from Geo-data. Its teams focus on digitalising the flow of Geo-data from the field, converting that data to meaningful analytics, and distributing that information to clients via digital twins. Fugro aims to allow clients find all information they need within easily accessible web portals or via web data plugins, in near real-time considering data acquisition in the field. The goal of Geo-data Delivery Team is to develop a robust and scalable data provisioning and management infrastructure that constitutes a plumbing behind a digital twin or a client delivery portal. For that purpose Fugro leverages AWS, Azure, ESRI services and integrates them with Fugro customised and third-party products. To allow seamless experience for clients and enable sustainable scaling to hundreds of projects Fugro needs to address aspects such as authentication, extracting & linking information from multiple data stores (cloud/ on prem), synchronisation and orchestration of data flows, integration with web applications and many more.
Your track record
---
You are preferably a software developer passionate about developing modern data management and web delivery systems, at a global scale. Your enthusiasm and strong communication skills makes you a perfect team member, able to work with anyone within the company. In addition:
You are a software developer focused on delivering high quality code that can set an example for other developers. You have at least 2+ years of experience with enterprise software development, preferably Python or JavaScript/TypeScript.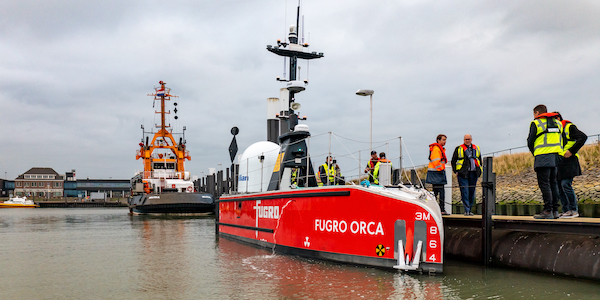 You are open to fast prototyping and leveraging existing code towards an optimal solution; you have a "fail fast" mentality. You are tech-savvy, try to automate every process and thrive on building cutting-edge and scalable solutions.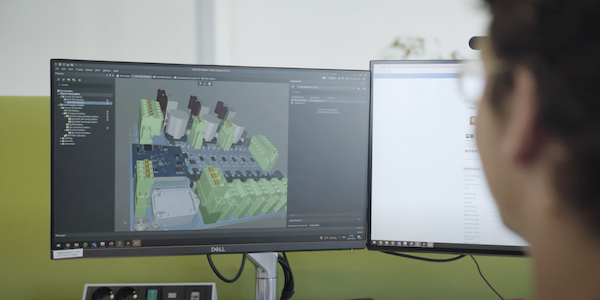 You enjoy working with big data and handling spatial and temporal complexity of Geo-data poses an interesting challenge for you. You have rigid experience with modern cloud technologies, preferably AWS or Azure. As a plus you are familiar with GIS concepts/a system.
What Fugro offers
A competitive salary
29 holidays per year based on a fulltime employment (of which 4 are appointed by Fugro management) and the possibility to purchase 12 additional days
Extensive career & training opportunities both nationally and internationally
Flexible working hours and the ability to work from home in accordance with your manager and corporate policies
Commuting allowance
Modern pension scheme
Collective health insurance
Possibility to register with the corporate fitness plan
Coaching options through Fugro's EAP (Employee Assistance Program).
Why Fugro & Venquis?
---
"Venquis matched our expectations by delivering great candidates with remarkable efficiency. Their ability to deliver quickly has played a crucial role in facilitating Fugro's expansion during pivotal projects."
Umit Nesar, Recruiter, Fugro